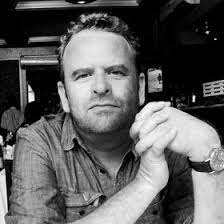 Shaun Fynn
Born in the United Kingdom, Shaun Fynn is a designer and photographer who now resides in New York. A graduate of Central St Martins College of Art and Design in London, he is the CEO and Creative Director of StudioFYNN, a New York-based design and communication agency. Over the last 25 years, he has lived in and developed his practice in the UK, Italy, India and the United States.

Fynn's award-winning work has been exhibited at the Museum of Modern Art and the Sheila C. Johnson Design Center in New York and the Weserburg museum in Germany. It has been also published in The Atlantic, Fast Company, The Guardian (UK), Graphis, The International Design Yearbook, Harper Collins Design Now, The Los Angeles Times and the Repertorio Del Design Italiano 1950–2000.

He is also a visiting lecturer at the National Institute of Design in Ahmedabad, India, the Indian Institute of Technology Bombay, and Art Center College of Art and Design in Los Angeles.
Books by author